Let's be pen pals!!!
About Me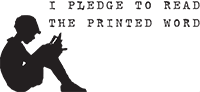 "If neurotic is wanting two mutually exclusive things at one and the same time, then I'm neurotic as hell. I'll be flying back and forth between one mutually exclusive thing and another for the rest of my days."
- Sylvia Plath
Hallo, My friends call me Sam but I personally go by Princess ;]
I recently moved to New York City from Florida, but consider myself a resident of both states. I'm here to paint the town red whenever/however possible and get my M.A. in clinical psychology.  I plan to be in the F.B.I., I plan to kick-ass and I plan to be a better happier person overall.
I consider myself introverted and highly intuitive, but I am not shy. Many people confuse the two. I believe that an optimistic mind brings optimistic ventures. Negative people don't fit in my social world and that's the way it will stay. If you are looking for a quirky and downright eccentric lady, you've found her; I'm that puzzle piece you just can't seem to find a place for!  
"My role in society, or any artist's or poet's role, is to try and express what we all feel. Not to tell people how to feel. Not as a preacher, not as a leader, but as a reflection of us all.'
-John lennon
I've grown up in a musically/artistically inclined family that has inspired me to put the many exotic ideas of my mind into reality. I think and dream in art form, and find the beauty hiding in the little things. My craftiness, among other things, is my signature.
"I'd like to be more approachable, not less weird"
                                                                   - Chloe Sevigny
If you have just happened to stumble upon my tumblr or consider me a friend, welcome. You've entered my batcave, and I hope you enjoy it. :]